The Misericordia University ABSN Program in Pittsburgh
The demand for registered nurses is on the rise, meaning there's never been a better time to pursue your Bachelor of Science in Nursing (BSN) through Misericordia University's ABSN program in Pittsburgh, Pennsylvania.
If you already have at least 30 non-nursing college credits, our ABSN program in Pittsburgh can fast-track your nursing career through a rigorous blend of online and onsite instruction. It's a great option for non-nursing students who want to transition into the profession in as few as 16 months.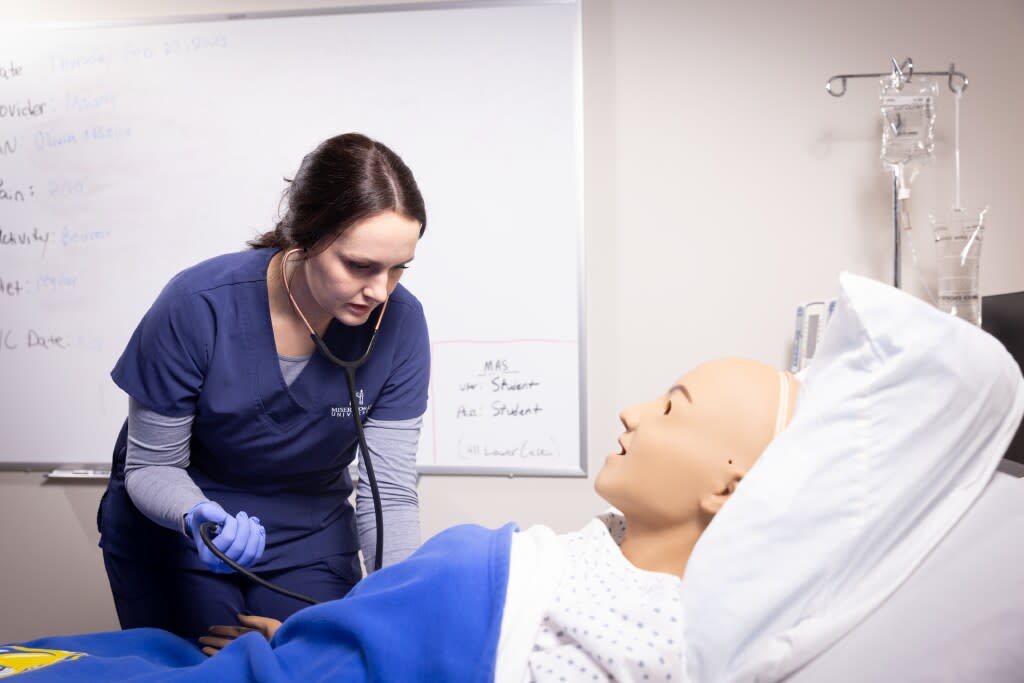 How our ABSN Program Works
Our ABSN program in Pittsburgh, Pennsylvania, allows you to build on your existing education, so you can get to your ultimate goal of becoming a nurse sooner.
We make that possible with our full-time, online-based ABSN program. The program comprises three parts and requires a large amount of time and energy to stay on track:
Upon graduating from our online-based, accelerated nursing program, you'll have the knowledge, skills, and confidence to take the NCLEX-RN® licensure exam and enter the workforce as a practice-ready nurse.
Frequently Asked Questions
1. Is the Misericordia ABSN program in Pittsburgh accredited?
Yes. Our program meets strict guidelines at the state and national level to ensure you're earning a quality education.
2. Is the program 100% online?
No. While there is flexibility in our program as well as an online component, you'll still need to appear in-person for hands-on labs at our Nursing Education Center and for clinical rotations.
3. Can I work during the program?
We do not recommend working while enrolled in our ABSN program. However, earning a BSN is a great investment of time and money for your future. Check out the benefits of earning a BSN.
For More Information
Contact us to learn more about our ABSN program in Pittsburgh.