8 Ways to Increase Your Chances of Getting into Nursing School
Each blog post is dated and contains accurate information as of that date. Certain information may have changed since the blog post publication date. If you would like to confirm the current accuracy of blog information, please visit our ABSN overview page or contact admissions at (866) 885-6337.
To increase your chances of getting into nursing school, you can follow Misericordia ABSN's advice like familiarizing yourself with admission requirements, successfully completing prerequisites, communicating and staying in contact with your admissions counselors, and expanding your search while being open to relocating for nursing school.
Are you looking for ways to increase your chances of getting into nursing school? If the answer is yes, the admissions counselors for Misericordia University's Accelerated Bachelor of Science in Nursing (ABSN) may be able to help you.
In fact, that's their job! They understand that due to the high demand for nurses, getting into a quality nursing school — on the timeline you prefer — can sometimes be easier said than done. Admissions counselors are passionate about helping those with a non-nursing bachelor's degree or a minimum of 60 college credits navigate the admissions process while offering guidance on how they can increase their chances of getting into nursing school, sooner rather than later.
To gain some insight into what prospective students can do to make themselves good nursing school candidates, we spoke with Ken Johnson, an admissions counselor for Misericordia's Accelerated BSN program. He offers his insight on the admissions process as we share eight ways students can increase their chances of getting into nursing school.
1. Know Your "Why"
One of the first steps of enrolling in nursing school, at least at Misericordia University, is speaking with an admissions counselor. This isn't a formal interview; rather it's a way for him or her to get to know you and your commitment to nursing school.
But to increase your chances of getting into nursing school, having articulate answers to a few common questions can go a long way. More likely than not, one of them will be, "why do you want to become a nurse?" It's important to note there is no right answer here. Your admissions counselor just wants to get an idea of how much effort you're likely to put into nursing school. Share why you want to make this change, and make your answer unique to you.
As Johnson shares, "Some have a story where they lost a relative or they witnessed the hospital themselves and noticed the nurses who helped them or their child. Or, others went through four years of college but then realized they wanted to be a nurse and want to jump right back into going back to school."
2. Understand Admission Qualifications
Doing a little research before your call with an admissions counselor not only increases your chances of getting into nursing school, but it can also help accelerate the process. That starts by showing you understand the qualifications for admission into your desired program and how your academic history relates to them.
For example, to be eligible to enroll in Misericordia's 16-month ABSN program in Pittsburgh, you must:
Hold a non-nursing bachelor's degree or have completed a minimum of 60 credits from a regionally accredited institution while meeting core curriculum requirements.
Have a minimum cumulative GPA of 2.75 (based on all transferable credits).
Complete all prerequisite courses with the specified grade requirements (we'll revisit this point later).
It's also worth mentioning if you're just short of meeting the GPA requirements for admission, you're not disqualified from consideration automatically. Your admissions counselor may have strategies to help you boost your GPA, which can increase your chances of getting into nursing school.
3. Communicate Your Academic History
Having access to your unofficial school transcripts is another way to speed up the nursing school admissions process. For one, having a general idea of your cumulative GPA and what courses you've taken already can help you narrow the list of nursing programs for which you're eligible to apply. While this step isn't necessary for your first call with your admissions counselor, it can make your conversation more productive. What is another way to make the most of your call with an admissions counselor? Being honest.
Your desire to put your best foot forward on this call is understandable, but neglecting to tell your admissions counselor about any issues of concern (like a bad grade in a required course) can harm your prospects down the line.
The sooner you share this information, the sooner they can work with you to devise a game plan for success. They're there to help you, not judge you. After all, their primary job is to help you achieve your dream! "We need to see what you've taken so we can evaluate your eligibility for the program," Johnson says.
With all information in hand, we can let you know how many prerequisites you may need, if we'd suggest retaking any courses to raise your GPA, and generally help you evaluate your options for getting into nursing school.

-Ken Johnson, Misericordia ABSN admissions counselor
4. Do Well in Your Prerequisite Courses
With your unofficial transcripts in hand, your admissions counselor can provide you guidance on how to best meet any additional ABSN program requirements for you to start nursing school by your target start date. Unlike many nursing programs, the Misericordia Accelerated BSN program doesn't require prospective students to take an admissions test or submit a resume or essays with their application.
However, depending on your previous area of study, you may still need to pass some prerequisite courses within specific grade requirements to qualify for enrollment. For the Misericordia ABSN program, for example, you must complete each of these with a "C" grade or higher (within the last seven years for science prerequisites).
You may think proactively taking them before you speak to an admissions counselor could help increase your chances of getting into nursing school sooner, but Johnson says that in some cases this may be premature. "It's always a good idea to ask your counselor before you start taking them. We can do a quick check to see if the credits will transfer," he says.
Of course, one way to ensure your prerequisite courses will count toward the admission requirements is to take them directly through Misericordia. Going this route can help students get acclimated with the online component of the ABSN program because it uses the same eLearning platform, and this preparedness can help once classes begin.
5. Stick to Your Academic Plan
One of the things your admissions counselor will likely help you with, and a key portion of the admissions process for Misericordia ABSN, is forming an academic plan. This plan is individualized to each student, based on qualifications, prerequisite completion, and the materials needed to submit your application. This plan is put into place to help you stay on track for your target start date, which for Misericordia ABSN students can be in January, May, or August each year.
Your academic plan will help you keep track of whether you're ahead or behind when it comes to completing all requirements prior to your desired start date, so keeping up to date on it is important. If you don't complete everything on time you will need to wait for the next start date.
While three start dates per year for Misericordia ABSN makes missing one start date less serious, the consequences for other programs with one start date could be serious. This makes communication with your admissions counselor vital to staying on track.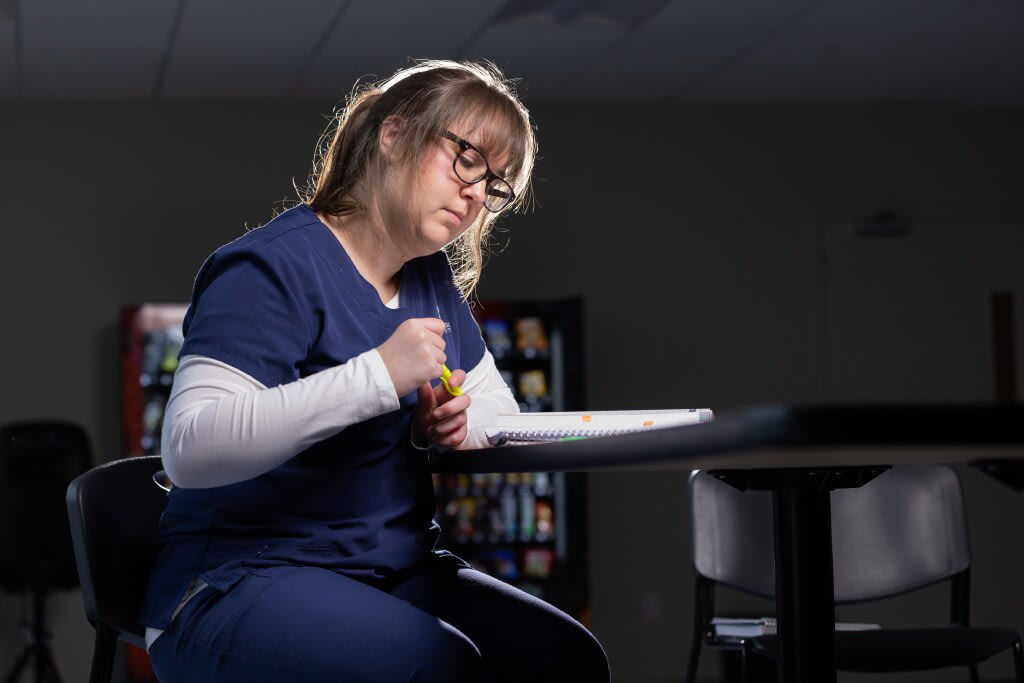 6. Stay in Touch with Your Counselor
You'll likely have many more questions than time allotted for your initial call with your admissions counselor (and even more that arise throughout the process). But don't worry, that won't be the only time you'll hear from them.
They will likely check in on you regularly to make sure you're meeting application deadlines and doing well on your prerequisite courses (if you need to take any to qualify for enrollment). They'll also offer resources to help you begin accelerated nursing school by your target start date.
I will be that person who will be checking in with you at least once a month to help you figure out what prerequisite classes you need to register for and how to stay on track. Answer when we call, or feel free to contact us. We're here to help you.

-Ken Johnson, Misericordia ABSN admissions counselor
7. Expand Your Search
While you may come across nursing school options close to where you currently live, you may have to wait longer to start earning your BSN at those institutions. That's because even though the need for BSN-educated nurses nationwide is large, many programs simply lack the enrollment capacity to keep up with demand, leading to long waitlists.
On the contrary, your willingness to relocate for an accelerated program that offers multiple start dates per year may increase your chances of getting into nursing school (and completing your degree) sooner. The Misericordia ABSN program in Pittsburgh, for example, offers three start dates per year and currently has no waitlist. Johnson says he has helped admit students from as far away as California, where some nursing applicants have waited as long as six years to get into a program.
8. Be Persistent
Lastly, be persistent when pursuing your goal of earning your nursing degree. The application process can be long and complex depending on your individual situation, and you may potentially face rejection along the line. However, being rejected is no reason to give up on a dream.
Have conversations with admissions counselors about how you can improve your prospects. Ask friends or family to proofread your materials, and continue searching if you don't gain acceptance into one specific program. If you are willing to work hard and commit to a goal, you already have a key nursing characteristic. Once you find the right nursing program for you, there's nothing that you can't achieve.
Work Toward Your Dream of Becoming a Nurse
By being able to articulate why you want to become a nurse, understanding the qualifications for admission and familiarizing yourself with your academic history, you're taking proactive steps toward achieving your goal. Follow these tips, and you could increase your chances of getting into nursing school.
At times you may not think it's possible, but that's why our admissions counselors are here — to help you navigate the accelerated nursing school application process. They're just as invested as in you getting into nursing school as you are! "In 16 months, you'll be able to pursue your dream of becoming a nurse," Johnson says. "Once you have a nursing degree, so many doors will open for you."
Don't delay on accelerating your nursing future. Reach out to an admissions counselor today!